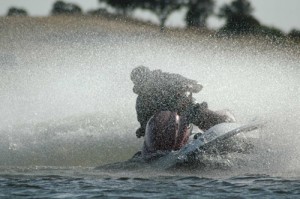 For some of us living in the colder climates, use of our pwc jet ski or waverunner in the winter is not an option, so proper storage and winterization is necessary.  This guide also applies if the watercraft is not being used for extended periods of time.  Failure to maintain the watercraft and keeping it well lubricated will result in poor performance and deterioration when it comes time to remove from storage.
Cooling System & Bilge System Flushing:
the cooling system must be flushed regularly to prevent it from being clogged from salt, sand, and or dirt.  * DO NOT run the engine without cooling water supply for more than 15 seconds.
Engine Oil:
Fuel System:
top off the fuel tank to prevent condensation from forming.  Add one ounce of Fuel stabilizer and conditioner to each gallon of fuel.  This can be purchased at the dealership or marine shop.  To circulate the additives, just run the engine a couple of times for a few seconds.
Lubrication:
run the engine for a few seconds and spray fogging oil into the opening of the carburetors.  Blip the throttle to remove any extra water and turn off.
disconnect the ignition coil connectors as well as the spark plugs.
spray fogging oil or tablespoon of oil into each cyclinder
turn the engine over several times so the cylinder walls get coated with oil.
use the fogging oil and spray the spark plugs with it and reinstall the plugs and connectors
grease all other areas as recommended (throttle, choke, steering cable joints etc)
Battery:
If the watercraft is to be stored for longer than a month, remove the battery and place it in a cool dark place.  The terminals can be cleaned using a mixture of baking soda and water (one tablespoon with one cup of water).  Be sure to rinse and clean it off.  Give it a refresh charge once a month to make sure it does not die out.
Cleaning:
give it a thorough wash and wipe down.
spray the engine with silicone protectant and lubricant
wax the hull with a non abrasive wax and use protectant on all other areas as needed.
leave the hood/seat slightly open.  You can prop it open with a piece of wood or anything you have laying around.  This prevents moisture buildup.
cover the watercraft and store it in a clean, dry place.
When removing from storage, go over all parts and make sure there are no leaks.  Start the engine for 10 seconds and make sure everything is running fine before taking it out on the water.
GD Star Rating
loading...