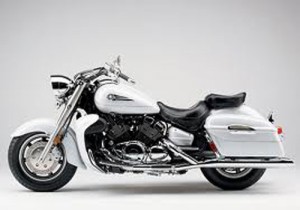 Complete service repair workshop manual for the:
Yamaha XVZ13 Royal Star Tour Deluxe Classic Midnight Venture Boulevard XVZ1300

This is the same manual motorcycle dealerships use to repair your bike. Manual covers all the topics like: Engine Service, General Information, Transmission, Chassis, Lighting , Steering, Seats System, Clutch, Suspension, Locks, Brakes, Lubrication, Electrical, Frame Fuel System, Battery, etc
2012 Yamaha Royal Star Venture S
2011 Yamaha XVZ13TFSA-C Royal Star Venture S
2010 Yamaha XVZ1300 Royal Star Venture
2009 Yamaha XVZ1300 Royal Star Venture
2008 Yamaha XVZ1300TFXR-C Royal Star Venture
2007 Yamaha XVZ13TFMW-TFMWC Royal Star Midnight Venture CA
2007 Yamaha XVZ13TFW-TFWC ROYAL STAR Venture
2006 Yamaha XVZ1300TFMV-TFMVC Royal Star Midnight Venture
2006 Yamaha XVZ1300TFV-TFVC Royal Star Venture
2005 Yamaha XVZ13TFMT-TFMTC Royal Star Midnight Venture
2005 Yamaha XVZ13TFT-TFTC Royal Star Venture
2004 Yamaha XVZ13TFMS-TFMSC Royal Star Midnight Venture
2004 Yamaha XVZ13TFS-TFSC Royal Star Venture
2003 Yamaha XVZ13TFSR-TFSRC Royal Star Midnight Venture
2003 Yamaha XVZ13TFR-TFRC Royal Star Venture
2002 Yamaha XVZ13TFSP-TFSPC Royal Star Midnight Venture
2002 Yamaha XVZ13TFP-TFPC Royal Star Venture
2001 Yamaha XVZ13TFN-TFNC Venture
2000 Yamaha XVZ13TFSM-TFSMC Royal Star Venture MM Limited
2000 Yamaha XVZ13TFM-TFMC Royal Star Venture
1999 Yamaha XVZ13TFL-TFLC Royal Star Venture
2009 Yamaha XVZ13CTSY-CTSYC-CTYR-CTYCR Royal Star Tour Deluxe S
2008 Yamaha XVZ13CTSX-CTSXC-CTXL-CTXLC Royal Star Tour Deluxe + S
2007 Honda XVZ13CTMW-C Royal Star Midnight Tour Deluxe CA
2007 Honda XVZ13CTW-CTWC Royal Star Tour Deluxe CA
2006 Yamaha XVZ13CTMV-CTV Royal Star Midnight Tour Deluxe
2005 Yamaha XVZ13CTT-CTTC Royal Star Tour Deluxe
2001 Yamaha XVZ13AN-ANC Royal Star Boulevard
2001 Yamaha XVZ13LTN-LTNC Royal Star Tour Deluxe
2000 Yamaha XVZ13LTM-LTMC Royal Star Tour Deluxe
2000 Yamaha XVZ13ATM-ATMC Royal Star Tour Classic
2000 Yamaha XVZ13AM-AMC Royal Star Boulevard
1999 Yamaha XVZ13AL-ALC Royal Star Boulevard
1999 Yamaha XVZ13ATL-ATLC Royal Star Tour Classic
1999 Yamaha XVZ13LTL-LTLC Royal Star Tour Deluxe
1998 Yamaha XVZ13AK-AKC Royal Star
1998 Yamaha XVZ13ATK-ATKC Royal Star Tour Classic
1998 Yamaha XVZ13LTK-LTKC Royal Star Tour Deluxe
1997 Yamaha XVZ13AJ-AJC Royal Star / Palomino
1997 Yamaha XVZ13ATJ-ATJC Royal Star Tour Classic
1997 Yamaha XVZ13LTJ-LTJC Royal Star Tour Deluxe
1996 Yamaha XVZ13AH-AHC Royal Star
1996 Yamaha XVZ13ATH-ATHC Royal Star Tour Classic
| | | | |
| --- | --- | --- | --- |
| PDF Manual. Instant Download. No Shipping. | | $9.95 | MORE INFO |
| Yamaha Royal Star Manual | | $14.99 | |
| OEM Parts & Online Schematics Diagram | | *FREE | MORE INFO |
GD Star Rating
loading...