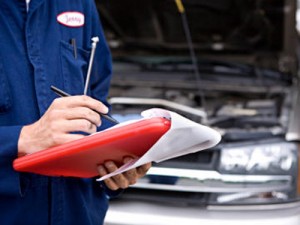 Many of you may have faced problems with repairing your auto. Complaints regarding auto repair are very common today. While there are bad players in the industry, there are also good players. The bad players are unscrupulous and bring a bad name to the industry. You must be very careful to avoid these scam companies because once you fall into their trap; you may lose a lot of money even before you realize they are scams. There are certain ways that you can identify the bad players and steer clear of them. There are various auto repair scams that you may fall prey to. It isn't difficult given the precision with which it is done.
What the car mechanics do not want you to know
There are so many things that an unscrupulous car body shop would like to hide from you so that you can be cheated off your money. Let us take a look at the top 3 auto repair scams that take place so that you can avoid falling prey to them:
1.    Repair Estimate: Whenever you leave your car to a repair shop, get the estimate in writing. If you do no get a repair estimate in writing, you may be in for a shock when you go to collect your car. The main problem occurs when a body shop will quote very low prices when you drop your car for repair and then finally when you go to pick it after repair, you are given a hefty bill as compared to the verbal quote. You can avoid such a scam by demanding for a written quote so that you can produce it in the end to show them what they had promised. You may be able to avoid paying such inflated amounts if you have written proof.
2.    Maintenance scams: You will mostly find that the auto repair shops quote very low prices in advertisements when they want to attract customers to their repair shops. However, once you start working with them, the tables may turn. They may charge you much more money than you had first imagined paying. Sometime the auto repair scams include that the body shop would inflict new injuries to the car so that they can make new charges saying that they discovered new damages and needed to repair them in the car.
3.    Counterfeit Car Parts: There are some unscrupulous car repair shops that use counterfeit parts to repair your car and this they may do to save some money. If a car repair company is going out of its way to promise you to repair your car even after replacing some of its parts at very cheap rates, you might want to inspect. Some companies charge customers the amount required for new premium parts but actually install sub-standard parts or even used car parts sometimes. You must always ask for your old damaged part after the parts have been replaced.
Whenever you drop your car for repair, get all correspondence in writing to avoid any kind of confusion or chances of cheating later. If you feel suspicious about a certain company offering you a hard-to-believe offer, then do your research well, before you drop your car there.
GD Star Rating
loading...